The Tūwharetoa Māori Trust Board is deeply concerned about the evolving global Coronavirus situation and its impact upon our people and community.
We encourage all Ngāti Tūwharetoa whanau to exercise a higher than normal level of awareness, personal hygiene, care and social distancing at this time: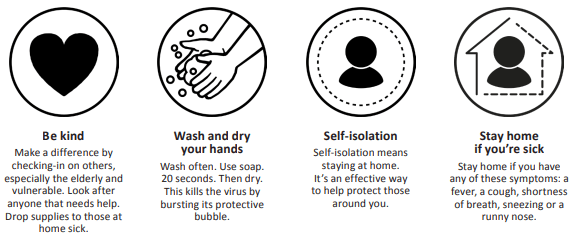 Please refer to the government's website covid19.govt.nz for full and comprehensive information about Coronavirus.
You can find out how to reduce the spread of Coronavirus and how to protect yourself, your whānau, marae and community from the spread of the virus.
We also encourage everyone living in the Ngāti Tūwharetoa rohe to carry out regular checks on those who are vulnerable, those who are unwell, kaumātua and anyone living alone in our district.
The Trust Board is closely monitoring this continually evolving and changing situation to determine how else we may be able to support Ngāti Tūwharetoa whānui, marae and hapū at this difficult and challenging time.
Please check back here regularly for any updates.